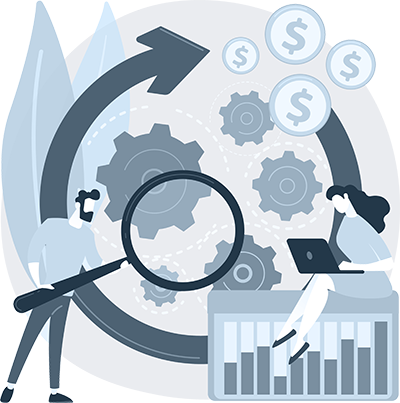 Consultation and Planning
Consultation and planning is the first step towards developing and implementing a business management and automation solution. Our consultants and project managers will work with you to gain an indepth understanding of your business, management, operations, workflow and processes.
We will then help to determine your goals and objectives in terms of cost reductions, productivity improvements, workflow optimization and process automation. Based on this information and insight, we will prepare a project plan and system architecture designed to achieve your goals and objectives.
Development Paths
There are a number of different paths you can take towards automating and streamlining your business. We will help you to choose the best path based on factors such as the size of the organization, goals and objectives, timeframe, budget, scope and more.

Option 1
Start with the Paperwork
A common starting point for many businesses is to eliminate paperwork, as paperwork, forms, records, data entry, and reports are some of the most time consuming and costly tasks performed within every business. The objective of this path would be to eliminate the paperwork by digitizing forms and records, streamline data collection and entry, centralizing the data in the database, and providing on-demand reports and live updates.

Option 2
Start with a Platform
Over the years, we have developed a number of proprietary management and automation platforms which can serve as the base of your own system. These platforms include the central database, dashboard, departments, user access, administrations as well as functions and features unique to a specific industry, business type or business area. Once deployed, we will then be able to fully customize the system to your requirements including the development of new functions and modules.

Option 3
Automate on Demand
An increasingly popular path is what we call Automate on Demand. We setup the core management platform and from there you customize, automate, and develop whatever you want, whenever you want. Whenever you want to develop or automate a process or function, you simply tell us what you want and we will customize and integrate that module or function into your system. This method gives management a greater degree of flexibility to automate or develop processes and functions as its required.

Option 4
Custom ERP
A complete ERP or Enterprise Resource Planning system is a fully customized and integrated suite of systems designed to manage every aspects of a business from sales and marketing to production and operations, all the way through to accounting, finance and more. Although extremely powerful in allowing management to gain oversight and control of their organization, the time, personnel, and resources required to design, develop and implement a custom ERP makes this option less suitable for SMBs.
Development Process